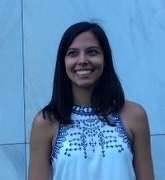 I earned a Bachelor's degree in History from the University of Deusto in 2012, after having received an Erasmus grant the previous year to study at the University of Manchester. Upon finishing my undergraduate studies, I earned a Interuniversity Master's degree in Contemporary History, doing coursework at both the UPV/EHU and the Complutense University of Madrid. I am currently immersed in my pre-doctoral research within the Doctoral Program in Contemporary History at the UPV/EHU under the supervision of Nerea Aresti Esteban.
Entitled «La figura del/a militante en las culturas políticas antifranquistas de la Transición (1975-1982)' [The figure of the militant in the anti-Franco political cultures of the Spanish Transition (1975-1982)], the main focus of my research is to incorporate the figure of the militant into the definition of political cultures within this specific context. To do so, I consider it essential to address people's subjectivity when receiving, re-appropriating and re-elaborating the discourses that shape them. I am particularly interested in examining the instrumentalization of everyday life as a means of transmitting and creating the discourses that shape each political culture. These discourses have a meaningful emotional dimension, promoting a bond that is not only ideological but also emotional between its members.
My most recent contributions to conferences include:
'The politics of national reconciliation and emotional containment: a brief study of the Spanish Communist Party (1975-1977)'. At the Eleventh European Social Science History conference. Valencia (30 March – 2 April 2016).
'La influencia del feminismo en el ideal del militante comunista en la transición a la democracia (1975-1982)'. At the IX Meeting of Researchers on Francoism. University of Granada, Granada (9-10 March 2016)
Similarly, I have also collaborated recently in various activities of scientific interest. In 'Modernidades en conflicto. IV Jornadas Doctorales Interuniversitarias de Historia Contemporánea' (Valencia, 13-15 July 2016)', I collaborated in the invigoration and discussion of a line of work focused on antagonist movements, political cultures and social movements that have questioned the status quo or challenged it with the aim of overthrowing it.
Lastly, I was also a member of the Scientific Committee and Organizing Commission of the conference 'Las Otras Protagonistas de la Transición. Izquierda radical y movimientos sociales' (Madrid, 24-25 February 2017). The aim of this conference was to create a meeting place for recent research projects on the radical left in the Spanish Transition and the men and women who led it as militants and came from anarcho-syndicalist, autonomous and alternative groups and social movements.
Profile in academia.edu: https://metaaprendizaje.academia.edu/LauraCristinaCruzChamizo