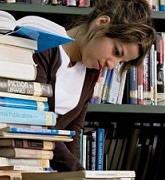 Aintzane Rincón earned her PhD in Contemporary History from the University of the Basque Country (UPV/EHU), where, on 15 June 2012, she defended her dissertation, "Representaciones de género en el cine español (1936-1982): Figuras y fisuras". Her research work focuses on the analysis of feminine and masculine identity models during the Franco era and the Spanish Transition. To this end, she has performed an interpretative analysis of the filmography at each stage, highlighting the capacity of the seventh art not only to reflect the collective imaginary, but also to collaborate actively in its construction. In addition to addressing the study of normative models, she has also put forward interpretations that question the monolithic nature of film language. For this research, she was awarded the Juana de Vega Chair Prize by the University of Santiago de Compostela (USC) in 2012 and the 5th Miguel Artola Prize by the Contemporary History Association in 2012.
Rincón is currently incorporating new elements into her research: the approach to the history of emotions for the study of subjectivities and their relationship with cinema; an emphasis on masculinities within the framework of gender perspective; and the analysis of new cultural sources.
She is part of the Experiencia Moderna Ikerketa Taldea since 2005.
Associate Professor in the Department of Contemporary History of the UPV/EHU where she teaches and coordinates the subject "History of Social Communication" on Journalism Grade at Faculty of Social and Communication Sciences.
Rincón is the author of the following books:
• Representaciones de género en el cine español (1939-1982): figuras y fisuras. (CEPC and USC, 2014).
• With Arantza Anzizar: Ametsak egi bihurtuz. San Nikolas ikastolako lehenengo andereñoak (1963-1969) – Caminando por un suelo. Las primeras andereños de la ikastola San Nikolas (1963-1969) (Getxoko Udala, 2014).
• With Bakarne Altonaga and Maialen Aranguren: Historiagintzaren ikuspegi berriak: teoria eta praktika (UEU and UPV/EHU, 2017).
Some other works:
• "Del Génesis a Christian Dior. Tensiones y cambios en el matrimonio franquista a través del cine (1958-1963". Arenal. Revista de historia de las mujeres. 27/2 (2020).
• "Marisol y Pepa Flores. Los significados políticos de una estrella (1960-1985)". Cuadernos de Historia Contemporánea, 41 (2019).
• "Modelos de feminidad aceptable para una sociedad en transformación". Letra Internacional, 124 (2017).
• "Zine-Formak, Gorputz-Formak. Diskurtso zinematografikoa eta gorputzen eraikuntza". Alaitz Aizpuru and Bakarne Altonaga (coord.): Diskurtsoak, eraikuntzak, gorputzak. Gorputzen eta binario sexualaren eraikuntzaz (UEU, 2014).
• "Cuerpos enfrentados en Sin novedad en el Alcázar", Miguel Ángel Ruiz Carnicer (ed.): Falange. Las culturas políticas del fascismo en la España de Franco (1936-1975) (Instituto Fernando el Católico, 2013).
• "El ideal de feminidad de la posguerra en transformación a través de la película El último cuplé (Juan de Orduña, 1957)", Carme Molinero and Javier Tèbar (eds.): VIII Encuentro Internacional de Investigadores del Franquismo (UB, 2013).
• "Marisol y tío Agustín: Dos paletos en Madrid. Un estudio del éxodo rural desarrollista a través del cine". Ecléctica, 2 (2013).